Are you searching for the Most Popular Bollywood Actors? Cheers, you are at the right place.
Bollywood is one of the world's biggest movie-producing industries which gives hundreds of blockbuster movies to world cinema lovers. Bollywood has millions of audiences around the world who love to see their favorite actors in the movies. There are hundreds of actors in Bollywood who are Popular as well as talented and show their acting skills to the millions of fans out there.
But there are few actors whom audiences consider the most popular actors in Bollywood. People consider the actors as the heart of the movie in the Bollywood industry that's why they are popular among audiences.
Know More About-  Hottest & Sexiest Plus Size Models
Today we are going to discuss the Top 10 Most popular actors In Bollywood with Photo. So we biographyzing kindly request you to stick us till the end to find your best Bollywood actor Name in the List.
Most Popular Bollywood Actors
Here is a list of the Most Popular Bollywood Actors who are well-known for their exceptional acting abilities and appealing looks. So, have a seat and enjoy the following list of Popular Actors in Bollywood:
Shah Rukh Khan
Salman Khan
Amitabh Bachchan
Aamir Khan
Akshay Kumar
Ajay Devgan
Hrithik Roshan
Ranbir Kapoor
Ranveer Singh
Saif Ali Khan
Know More About- Hottest Actresses In Bollywood
Most Popular Actors in Bollywood 2022
Let's get started to know the Most Popular Actors in Bollywood in 2022 With photos and some short introductions about them.
1. Shah Rukh Khan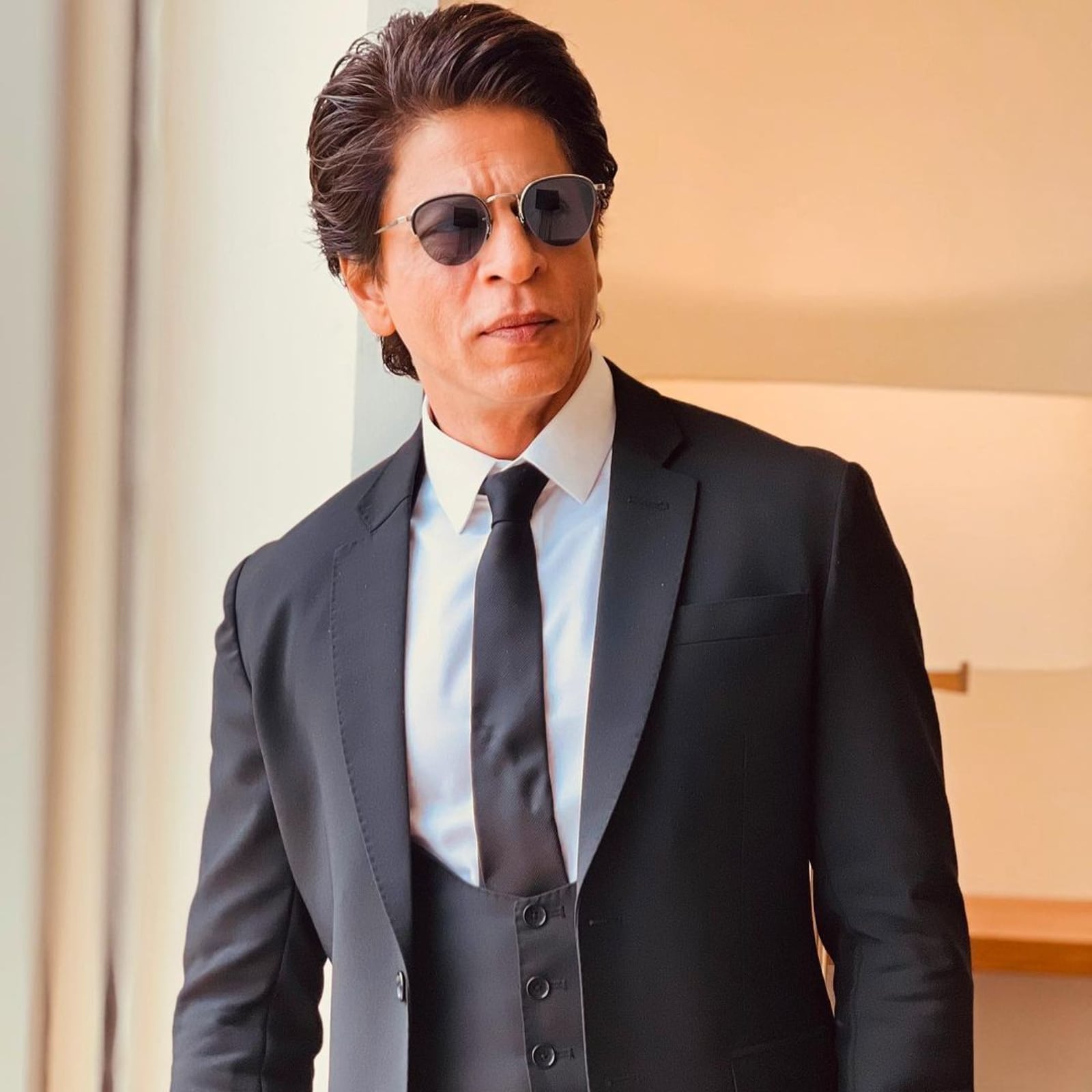 Shahrukh Khan is a well-known and award-winning Indian cinema actor who also works as a film producer and television personality.
Khan began his career in the late 1980s, participating in various television serials. With the financially successful Deewana, he made his feature debut (1992). He has since been a part of countless commercial hits as well as aseveralcritically lauded performances. Throughout his career in the Indian cinema business, he has received seven Filmfare Awards for Best Actor.
Some of Khan's best-known films have been top-grossing products in the international market, making Khan one of Hindi cinema's most successful performers. undoubtedly, he is among the most popular Bollywood actors.
Know More About- Hottest & Sexiest Indian Models
2. Salman Khan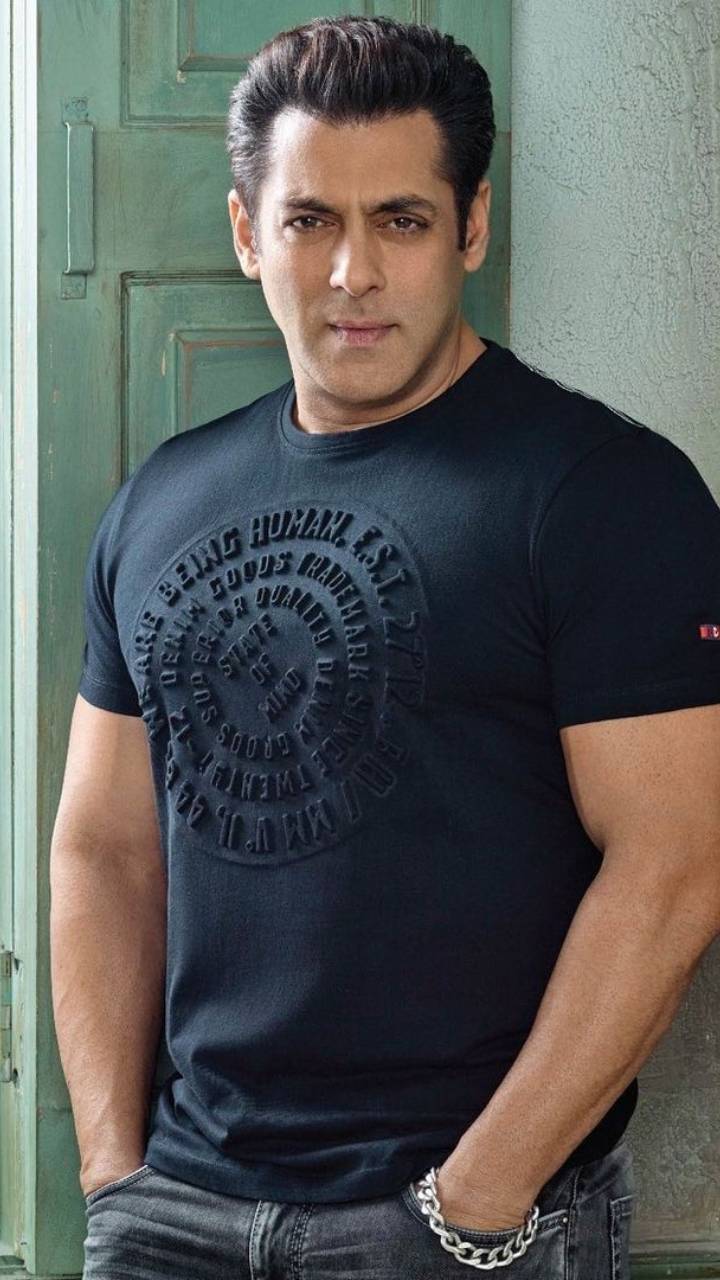 Salman Khan is an Indian film and television actor, producer, television host, and philanthropist. His acting career began with Biwi Ho To Aisi, but it was his second film, Maine Pyar Kiya, in which he played the main part, that earned him the Filmfare Award for Best Male Debut.
He appeared in many commercially successful films, including Saajan (1991), Hum Aapke Hain Koun…! (1994), Karan Arjun (1995), Judwaa (1997), Pyar Kiya To Darna Kya (1998), Biwi No.1 (1999), and Hum Saath Saath Hain (1999), and held the record for appearing in the highest grossing films for nine consecutive years during his career. Throughout his career, he has been active in aseveralcharities. He founded Being Human, an NGO that sells T-shirts and other items. In 2022, he is the most successful and popular actor in Bollywood.
Know More About- Hot Malayalam Actress 
3. Amitabh Bachchan
Amitabh Bachchan is a Bollywood film actor, producer, television personality, and former politician from India. In 1969, he made his cinematic debut as a voice narrator in Bhuvan Shome. Following that, he landed his first acting job as one of seven protagonists in Saat Hindustani. This picture did not fare well at the box office, but it did earn him his first National Film Award for Best Newcomer.
Then, in 1971, he co-starred as a supporting actor with Rajesh Khanna in the film Anand, for which he received another Filmfare Best Supporting Actor Award. Later that year, in Parwaana, he performed his first negative part. He then recited a scene from the film Bawarchi. He is considered as the all-time popular Hollywood actor.
4. Aamir Khan
Aamir Khan is a well-known Indian actor, director, producer, and television personality. Khan, known as one of India's most notable performers, has won four 'National Film Awards and nine 'Filmfare Awards' throughout his career. He was also nominated for an 'Oscar' for the film 'Lagaan.'
Know More About- Most Beautiful Girl In The World
Khan, a globally famous actor, has been dubbed "The World's Biggest Movie Star" by Forbes magazine. Khan is one of Bollywood's highest-grossing performers, with commercial smashes like '3 Idiots,' 'PK,' and 'Dangal.' Several of his flicks broke records as the highest-grossing Indian films of all time. 'Dangal,' one of his films, grossed more than Rs. 2000 crore on a budget of Rs. 70 crores. If you imagine the top Bollywood actors list amir khan will be there automatically as he is the most famous Actor in Bollywood.
5. Akshay Kumar
Akshay Kumar, born named Rajiv Hari Om Bhatia on September 9, 1967, in Amritsar, Punjab, India, is a versatile Indian actor who rose to prominence in Bollywood.
Bhatia was the son of a government employee in a nation where acting commonly runs in families. He trained intensively in dance and martial arts as a young man, and his first film part, nonspeaking and uncredited, was as a martial arts instructor in Aaj (1987; Today). He worked at a Bangkok food stand, tried his hand at modeling, and starred in various films before director Pramod Chakravarthy offered him a major role in Deedar (1992; "Glimpse"). During the early stages of his career, he used the professional name, Akshay Kumar. He is among the most popular Hollywood actors of all time.
Know More About- Young Black Actresses
6. Ajay Devgan
Ajay Devgn is an Indian actor who was born in New Delhi on April 2, 1969. Ajay Devgn made his film debut in 1991 with Phool Aur Kaante. For the film, he received a Filmfare Best Debut Award. Then he appeared in Jigar with Karishma Kapoor. In 1993, he directed Ek Hi Raasta, followed by Platform. In 1994, he directed films such as Dilwale, Suhaag, and Vijaypath, which did well at the box office.
In 1994, he appeared in the film Naajayaz and was nominated for a Filmfare Best Actor Award. Then, in 1996, he directed the film Diljale. In 1997, he appeared in the comedy flick Ishq. In 1998, he appeared in the films Major Saab and Pyaar To Hona Hi Tha. In 2022, he is regarded among the most popular Hollywood actors.
Know More About- Famous British Male Actors 
7. Hrithik Roshan
Hrithik Roshan is a well-known Indian film actor well recognized for his roles in films such as 'Kaho Naa… Pyaar Hai.' 'Kabhi Khushi Kabhie Gham…' and 'Koi… Mil Gaya' are two of the most popular Bollywood films. He has established himself as one of Bollywood's prominent performers, having acted in over 30 films. He is one of India's highest-paid performers and is well-known for his exceptional dance abilities.
He has received various honors, including six 'Filmfare Awards and sixteen 'IIFA Awards.' Roshan, who was born in Mumbai, India, has aspired to be an actor since he was a teenager. While in college, he actively engaged in dance and music activities. He worked on his father's cinematic productions before making his film debut. During this period, he also studied acting with a well-known acting instructor. Without any doubt, he is the most successful, unorthodox & popular actor in Bollywood.
Know More About- Hottest Kannada Heroines
8. Ranbir Kapoor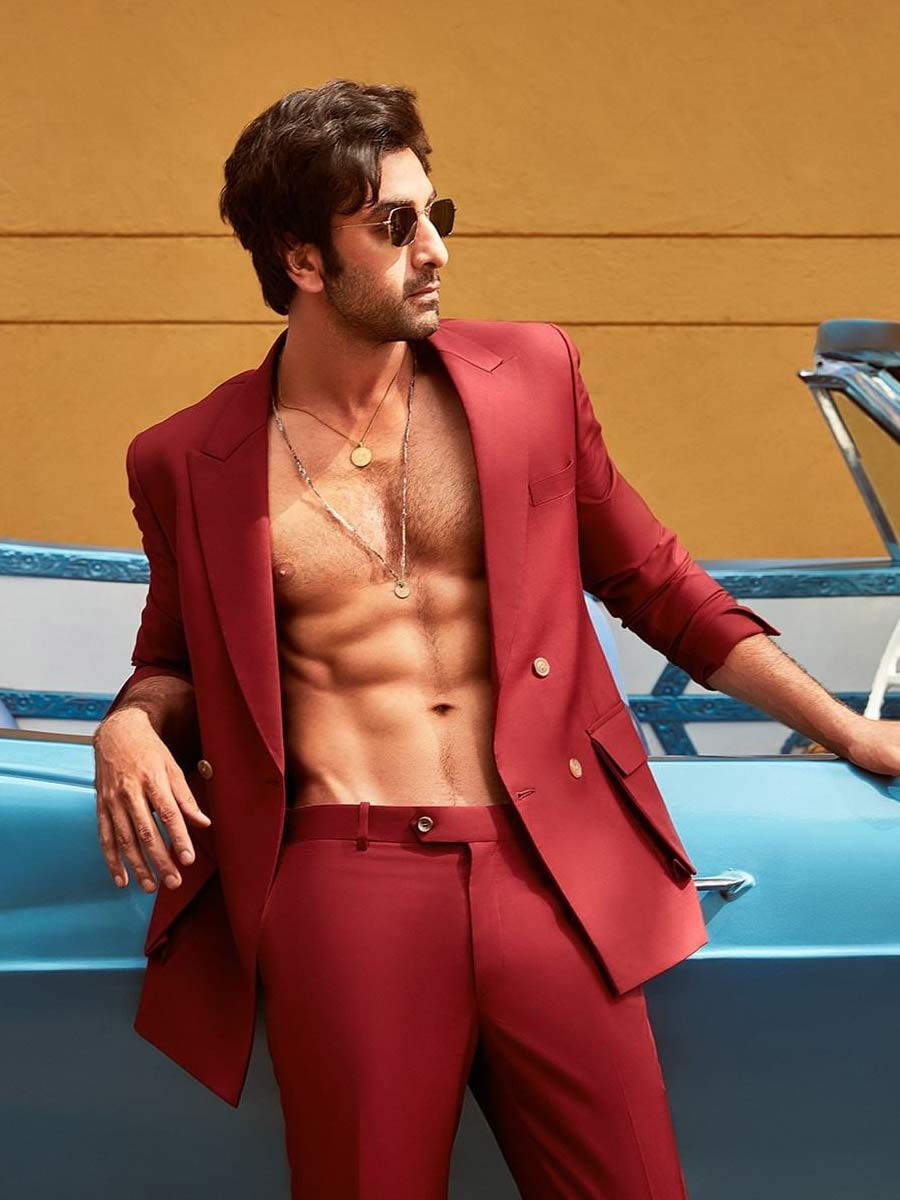 Ranbir Kapoor is an Indian actor and producer renowned for films like 'Rockstar' and 'Barfi!' He made his cinematic debut with the sad romance flick 'Saawariya,' the son of prominent Bollywood actors Rishi Kapoor and Neetu Singh. He won a 'Filmfare Award' for 'Best Male Debut' for the film. The picture, however, bombed at the box office.
Undaunted by his first setback, he concentrated on his career. He starred in other hit films during the following several years, including 'Rajneeti,' 'Rockstar,' 'Yeh Jawaani Hain Deewani,' and 'Barfi!' He also made a cameo appearance in 2014 blockbuster 'PK,' which went on to become the sixth highest-grossing Indian film of all time. He appeared in the 2018 film 'Sanju,' which was his lifetime blockbuster to date. In 202, he was chosen among the most popular Bollywood actors.
9. Ranveer Singh
Ranveer Bhavnani was born on July 6, 1985, in Mumbai as Ranveer Bhavnani. Ranveer Singh Bhavnani, better known as Ranveer Singh, is a Bollywood actor who has appeared in over 20 films. For the last decade, he has been one of Bollywood's most popular and successful performers.
Know More About-  Hottest Tamil Actress 
Ranveer Singh is noted for his amazing changes in film roles, and both fans and reviewers praise his work. In the next essay, we will go into Ranveer Singh's life in depth. Ranveer Singh's most recent film was Kapil Dev's biography 83, which centered around Kapil Dev's life and the journey of the Indian Cricket team from underdog to World Cup champion in 1983. He is among popular Bollywood actors with his acting skills and dressing sense.
10. Saif Ali Khan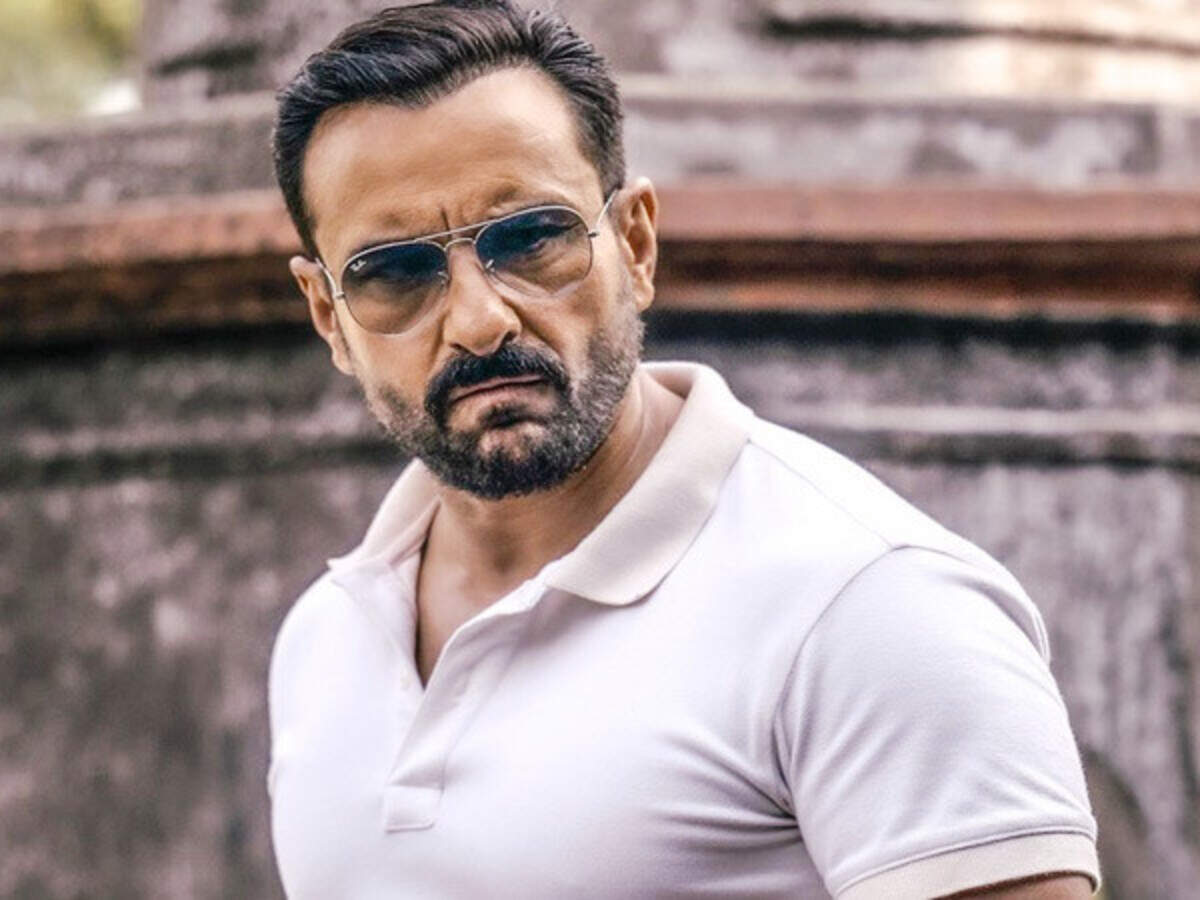 Saif Ali Khan is an Indian film actor best known for his role in the film 'Dil Chahta Hai.' Although he has appeared in a variety of films, he is most recognized for portraying significant parts in romantic comedy flicks. After making his debut with the failed film 'Parampara,' he went on to have commercial success with films such as 'Yeh Dillagi,' 'Main Khiladi Tu Anari,' and 'Hum Saath-Saath Hain.'
His roles in films such as 'Dil Chahta Hai,' 'Kal Ho Naa Ho,' 'Hum Tum,' 'Omkara,' and 'Parineeta' garnered him a slew of honors, including the prestigious 'National Film Award' for 'Best Actor.' Saif, one of Bollywood's highest-paid performers, has demonstrated his versatility in films like 'Ek Hasina Thi,' 'Parineeta,' and 'Being Cyrus.' He is the best actor who has ever acted in Bollywood.
Know More- Famous British Male Actors
FAQ About Bollywood Actors:
1. Who is the most popular actor in Bollywood?
As per the latest reports from TOI, Shahrukh Khan is chosen as the most popular actor in Bollywood by audiences in the voting poll.
2. Who is the highest-paid Bollywood Actor?
According to many media sources, Bollywood star Akshay Kumar has risen to the position of the highest-paid actor in Bollywood.
Know More About-  Hottest Hallmark Movie Actresses
These are the latest pieces of information about the Most Popular Bollywood Actors, Popular Actors In Bollywood Today, Popular Actors in India, Top 10 Most Popular Bollywood Actors,  Famous Bollywood Actors, and Best Actors in Bollywood.
We Biographyzing hope that you liked what we served about "Top 10 Most Popular Bollywood Actors in 2022" So kindly share this with your friends and comment down below if any information is wrong or missing.
Hello! This is Aasish Bhandari, the founder of this Blog. I've been a writer for five years, contributing to sites like Biogossip.com and Popularnetworth.com. Writing essays for various markets and audiences is something I like (business, lifestyle, travel, personal blogs, etc.). Thanks to my knowledge, I've been able to establish reliable digital marketing strategies and a thorough understanding of SEO writing. I hold a Bachelor of Science in Physics, and I've been working in this worthwhile profession for almost five years.