The movie industry would be incomplete without directors as they are considered as the most important pillar in the movie-making process as they provide all the directions to the actors and other supporting crews and cast involved in the movie. A director is so powerful that he/she can make a movie successful with their hard work in movie direction. Today we were going to wrap up the richest movie director and "the Top 20 Richest Directors in the World 2022 with their Net Worth".
Richest Directors in the World 2022 list with Net Worth
Here is the list of Top 20 Richest Directors in the World 2022 with Net Worth who is famous and wealthy for working in Hollywood movies as well as in other movies with their extraordinary direction skills. Here is a short summary of the top 20 Richest Directors in the World. So, have a seat and enjoy a list of the 20 Richest Directors in the World 2022:
Know More About-  Most Expensive Alcohol Drinks
George Lucas – $5.4 Billion
Steven Spielberg – $3.7 Billion
James Cameron – $700 Million 
Tyler Perry – $600 Million
Peter Jackson – $500 Million 
Michael Bay – $430 Million 
Ridley Scott – $400 Million
Francis Ford Coppola – $300 Million
Roland Emmerich – $200 Million
Christopher Nolan – $180 Million
Ron Howard – $160 Million
Guy Ritchie – $150 Million
Tim Burton – $140 Million
Gore Verbinski – $130 Million
Coen Brothers – $120 Million
Quentin Tarantino – $120 Million
Irwin Winkler – $100 Million
Martin Scorsese – $100 Million
Rob Reiner – $100 Million
Judd Apatow – $90 Million
Richest Directors in the World 2022 with Net Worth
Let's get started to know the Richest Directors in the World of All Time with their photos and some short introductions to them along with their net worth in 2022.
1. George Lucas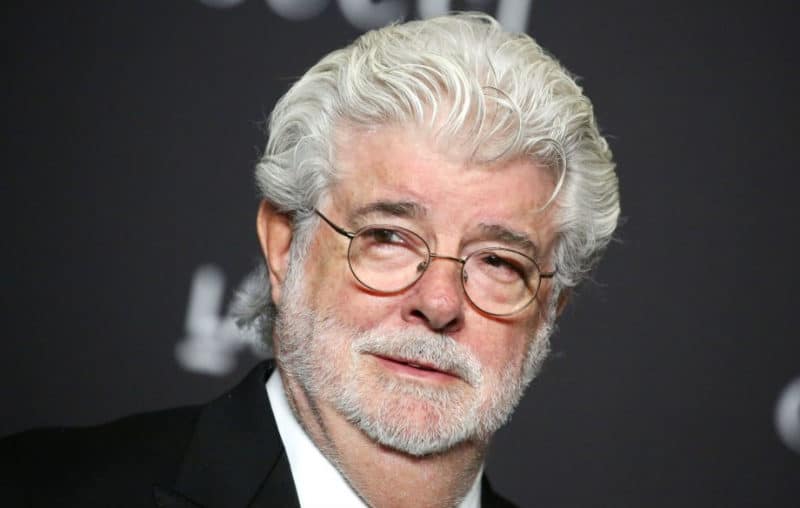 Net Worth: $5.4 Billion 
George Lucas is the Richest Director in the World, with a net worth of $5.4 billion!
George is a writer, producer, and director who is arguably best known for creating the Star Wars series. He has also contributed to the movies Body Heat, Labyrinth, and the Indiana Jones series.
When Lucas sold his entire business, Lucasfilm, to Disney in 2012 for an astounding $4 billion, his net worth skyrocketed. He owned the entire business, thus he received all of the earnings. He is currently the richest filmmaker in the world because of his huge net worth.
Know More About- Famous Native Americans Actors
2. Steven Spielberg
Net Worth: $3.7 Billion 
One of the most well-known and Richest Directors in the World is Steven Spielberg, a three-time Academy Award winner.
At Universal Studios, he started his career. After that, Sidney Shainberg, vice president of production at Universal's television division, became interested in the 24-minute short film he had created, "Amblin."
After that, Spielberg signed a long-term deal with a major studio, becoming him the youngest filmmaker to do so. In the subsequent four decades, he went on to helm a multitude of movies, such as Jaws, ET, Indiana Jones, and Jurassic Park!
3. James Cameron 
James Cameron Net Worth: $700 Million 
James Cameron comes in third on our ranking of the Richest Directors in the World.
Aliens, Rambo II, Terminator, and Titanic are just a few of the excellent movies Cameron, a Canadian-born director, is behind. He is credited with directing Titanic and Avatar, two of the highest-grossing films of all time, and has made over $1.9 billion from his films.
Cameron was the first person to ever direct a $100 million dollar film, among many other accomplishments.
Know More About-  Hottest Hallmark Movie Actresses
4. Tyler Perry 
Net Worth: $600 Million 
American actor, director, and producer Tyler Perry is listed next on our Richest Directors in the World.
With a personal income from his empire of between $100 and $150 million per year, Tyler has a net worth of $600 million. In addition, he is the first director in history to have five films debut at number one at the box office during the previous five years. He produces, writes, and directs each of his films, so he gets a significantly larger cut of the revenue.
5. Peter Jackson
Net Worth: $500 Million 
Love the Lord of the Rings? You may credit Peter Jackson, a filmmaker, writer, and producer who has won several awards, for that.
Jackson received $180 million for the Lord of the Rings trilogy, which also opened the way for further success with movies like "King Kong" and "The Lovely Bones." He received $20 million-plus 20% of the box office profits for the movie King Kong, which significantly increased his personal worth.
He became one of the wealthiest directors in the world after taking the money and going on to write, direct, and produce the Hobbit trilogy.
Know More About- hottest blondes Actresses
6. Michael Bay
Michael Bay Net Worth: $430 Million 
American citizen Micheal Bay is Bay, an American filmmaker, and producer, is most known for his work in the Transformers trilogy, Bad Boys I and II, Armageddon, and Pearl Harbor.
In addition to his work in movies, Michael has created two television shows: Cocaine Cowboys and No Way Out. He has also received five MTV Awards. Michael's biggest professional achievement, which brought him $200 million, was the Transformers Trilogy, which Steven Spielberg produced.
7. Ridley Scott
Net Worth: $400 Million
One guy, Ridley Scott, is responsible for the films Blade Runner, Gladiator, Black Hawk Down, and Hannibal. Ridley is an English film producer and director who was born in South Shields, Tyne and Wear, in the UK in 1937. When he launched the science fiction horror movie Alien in 1979, he achieved success in the film business.
Scott went on to create and direct a series of box office successes after the release of the movie, including Kingdom of Heaven, American Gangster, and Robin Hood.
8. Francis Ford Coppola
Net Worth: $300 Million
A $300 million fortune can be attributed to Francis Ford Coppola. He became wealthy by creating and helming movies like Dracula, Patton, The Outsiders, The Godfather trilogy, and Apocalypse Now.
He is one of America's most unconventional and divisive filmmakers and a multiple Academy Award winner for writing and directing.
Know More About –  Best South Indian Actors 
9. Roland Emmerich 
Net Worth: $200 Million
A filmmaker, producer, and screenwriter of German descent, Roland Emmerich has a $200 million dollar net worth. Films like Eye of the Storm, Universal Soldier, and 10,000 B.C. were written, produced, and directed by Roland.
His epic action movies, such as The Day After Tomorrow, Independence Day, and 2012, appear to be his most well-known works. Nearly 2009, Roland made over $70 million with the movie in 2012, which brought in $750 million globally.
10. Christopher Nolan
Net Worth: $180 Million
Christopher Nolan, a British-American filmmaker, screenwriter, and producer, enters the top ten richest directors in the world with a net worth of $180 million.
Dark, psychological plays are his area of expertise. His most well-known works are "Memento," "Inception," and the Christian Bale-starring "Batman" series. Christopher Nolan is now a well-known film director in the business because of the success of the revived Batman flicks.
Know More About – Jake From State Farm
11. Ron Howard 
Net Worth: $160 Million
On March 1st, 1954, Ron Howard was born in Duncan, Oklahoma. He began his career in 1959 as "Opie Taylor" on "The Andy Griffith Show," and is an American actor, director, and producer. Richie Cunningham from the hit sitcom Happy Days was one of his most well-known characters.
After serving as that character for six years, he directed Grand Theft Auto in 1977. Cocoon, Apollo 13, How the Grinch Stole Christmas, A Beautiful Mind, and The Da Vinci Code are a few of his most known movies.
12. Guy Ritchie
Net Worth: $150 Million
British director and screenwriter Guy Ritchie. His skills may be seen in movies like "The Hard Case," "Lock, Stock, and Two Smoking Barrels," and "Snatch," yet he may be most known to some for his eight-year marriage to megastar Maddona. In 2017, he wrote, produced, and directed "The Man From UNCLE" and "King Arthur: Legend of the Sword," two films he worked on more recently.
Even though he has had professional success, a portion of his wealth can be traced to the $90 million divorce settlement he received from his ex-wife in 2008.
13. Tim Burton
Net Worth: $140 Million
Tim Burton is the next-richest director on our list. He is an American film director, writer, and stop motion artist with a net worth of $140 million.
Edward Scissorhands, Batman, Charlie, the Chocolate Factory, and Alice in Wonderland are a few of his movies. Since 2012, Burton has produced 12 movies and directed 16 motion pictures.
Know More About- Expensive Matchbox Cars
14. Gore Verbinski
Net Worth: $130 Million
Gore Verbinski has managed to succeed, as seen by his $130 million net worth. He is an American filmmaker, writer, and producer of movies who also loves music.
Some of the most well-known movies he's helmed with are "Rango," "The Ring," and "Pirates of the Caribbean." Gore received his degree from the UCLA School of Theater, Film, and Television before going on to win the 2012 Academy Award for Best Animated Feature for "Rango."
15. Coen Brothers 
Net Worth: $120 Million
A team of comedy screenwriters is known as the Coen brothers. They were born in Minneapolis, Minnesota's St. Louis Park, and are most recognized for their work as screenwriters, producers, and directors of motion pictures.
Fargo, The Big Lebowski, and No Country for Old Men are some of their most known works. Both brothers have received several Academy Award nominations and victories.
16. Quentin Tarantino
Quentin Tarantino's Net Worth: $120 Million
Quentin Tarantino, a director who also needs no introduction, is perhaps best known for creating and directing the two-part film series Kill Bill vol. 1 and vol. 2.
Quentin began his career as an actor but quickly discovered that scripting was more his style. As a result, he changed his direction and created the script for "True Romance," which was released in 1993.
Following the success of the movie, Quentin received other possibilities, and his success began to soar. His usual advance is currently $20 million! If he continues to produce top-notch movies, Tarantino may move up a few spots on the list of the richest filmmakers in a few more years.
17. Irwin Winkler
Net Worth: $100 Million
Irwin Winkler has directed more than 50 big-budget movies, bringing his total net worth to over $100 million.
Films like "Double Trouble," which featured Elvis Presley, and "They Shoot Horses, Don't They" were produced by Irwin, a professional film producer, and director. Winkler received a star at 6801 on the Hollywood Walk of Fame for his services to the motion film business.
18. Martin Scorsese
Net Worth: $100 Million
There is no need to introduce Martin Scorsese. He is largely considered one of the greatest living American directors. Due to a severe case of asthma as a youngster, Scorsese was unable to play sports and instead concentrated on watching movies.
This ignited his enthusiasm for film, and he later combined it with the realities of life in New York City to create the film "Mean Street." His breakout movie was this one, and the rest is history. He has received more than 130 honors, including three Golden Globes, an Oscar, and Academy Awards.
19. Rob Reiner
Net Worth: $100 Million
American actor, director, and producer Rob Reiner has a $100 million dollar fortune. His role as Michael "Meathead Stivic" on "All in the Family," which was the most viewed TV program in the United States from 1971 to 1976, is what made him most famous.
In the 1980s, Rob also helmed a number of well-liked movies, including "The Sure Thing," "This is Spinal Tap," and "A Few Good Men." The Wolf of Wall Street was one of Rob's most recent acting projects.
20. Judd Apatow
Net Worth: $90 Million
In his career, Judd Apatow has had a number of notable hits. He worked as a producer on movies including The Cable Guy, Drillbit Taylor, and Pineapple Express. He was a gifted writer as well, penning and directing films including Get Him to the Greek, Fun With Dick and Jane, Knocked Up, and The Forty-Year-Old Virgin.
His career truly took off in 2004. He produced smash movie after hit movie, presumably contributing to his rise to one of the richest directors in the world.
These are the latest pieces of information about the "Top 20 Richest Directors in the World 2022 with Net Worth", richest director in the world, richest directors in the world 2022, richest directors in the world 2022 with their net worth, richest movie director, & richest movie director 2022.
We Biographyzing hope that you liked what we served about "Top 20 Richest Directors in the World 2022 with Net Worth" So kindly share this with your friends and comment down below if any information is wrong or missing.
Hello! This is Aasish Bhandari, the founder of this Blog. I've been a writer for five years, contributing to sites like Biogossip.com and Popularnetworth.com. Writing essays for various markets and audiences is something I like (business, lifestyle, travel, personal blogs, etc.). Thanks to my knowledge, I've been able to establish reliable digital marketing strategies and a thorough understanding of SEO writing. I hold a Bachelor of Science in Physics, and I've been working in this worthwhile profession for almost five years.