Are you Searching for Young Black Actors? Cheers, then you are at the right place.
Being black is not a drawback to being successful in fact to be successful one has to be talented and give dedication to their work whether they are fair or black. Hollywood has made an effort over the years to create some of the top actors and actresses in order to guarantee that the business is seeing enough development.
Hollywood has thus provided a lot of young black Actors with adequate opportunities in order to keep the competition fair. Although it has undoubtedly aided the business in solidifying its reputation as inclusive, much more has to be done.
Today we are going to wrap up the top 30 Young Black Actors with their introduction along with their photos. So stick with us till the end to find Famous Young Black Male Actors.
Know More About- Most Expensive Alcohol Drinks
Young Black Actors list
Here is the list of 30 Famous Young Black Actors of all time who is famous for working in Hollywood movies with their extraordinary acting skills and attractive looks. So, have a seat and enjoy a list of the 30 Famous Young Black Male Actors:
John Adedayo Bamidele Adegboyega
Mizero Ncuti Gatwa
Caleb Ronald McLaughlin
Jaden Christopher Syre Smith
LaKeith Lee Stanfield
Shameik Alti Moore
Jharrel Jerome
Miles Brown
Kelvin Harrison Jr.
Nana-Kofi Siriboe
Jahi Di'Allo Winston
Bryshere Yazuan Gray
Jordan William Fisher
Tequan Richmond
Keith Tyree Powers
Trevor Howard Lawrence Jackson
Jacob O'Neal Latimore
Tyler James Williams
Asante Blackk
Toheeb Jimoh
Larramie Cortez "Doc" Shaw
Tyrel Jackson Williams
Leon Thomas III
Nadji Anthony Jeter
Daniel Ezra
Roshon Bernard Fegan
Chosen Jacobs
Carlon Jeffery
Christopher Richard O'Neal
Malcolm David Kelley
Know More About- Richest Directors in the World
Young Black Actors You Must Know in 2022
Let's get started to know the Best Young Black Actors of All Time with their photos and some short introductions about them.
1. John Adedayo Bamidele Adegboyega
Boyega was raised in Peckham after being born in London's Camberwell neighborhood. His parents, Samson Adegboyega, a Pentecostal pastor, and Abigail Adegboyega, a caregiver, are both of Nigerian ancestry. His elder sisters are two. At Oliver Goldsmith Primary School, he played a leopard in his first theatrical performance.
2. Mizero Ncuti Gatwa
On October 15, 1992, Gatwa was born in Nyarugenge, Kigali, Rwanda. His father, journalist Tharcisse Gatwa, is a native of Rwanda's Karongi District and holds a Ph.D. in religion. Later, the family fled Rwanda during the 1994 massacre there and moved to Scotland. They resided in Dunfermline and Edinburgh.
3. Caleb Ronald McLaughlin
American actor Caleb Reginald McLaughlin was born on October 13, 2001. His portrayal of Lucas Sinclair in the Netflix series Stranger Things (2016–present) helped him earn notoriety. As Young Simba in the Broadway production of The Lion King, McLaughlin launched his acting career. This was followed by tiny television appearances.
Know More About- Famous Native Americans Actors
4. Jaden Christopher Syre Smith
Jaden Smith was born on July 8, 1998, making his age approximately 24 as of 2022. He was born and reared in a middle-class household in Malibu, California, the United States. He is recognized as a Christian and an American by nationality.
Jaden Smith, a.k.a. An American rapper and actor by the name of Christopher Syre Smith. Jaden Smith has an $8 million net worth as of 2022. His acting and singing careers helped him build his wealth. By portraying "Christopher Gardner Jr." in the American historical drama film "The Pursuit of Happiness," he gained notoriety. Additionally, he was cast as "Dre Parker" in the kids' martial arts movie "The Karate Kid".
5. LaKeith Lee Stanfield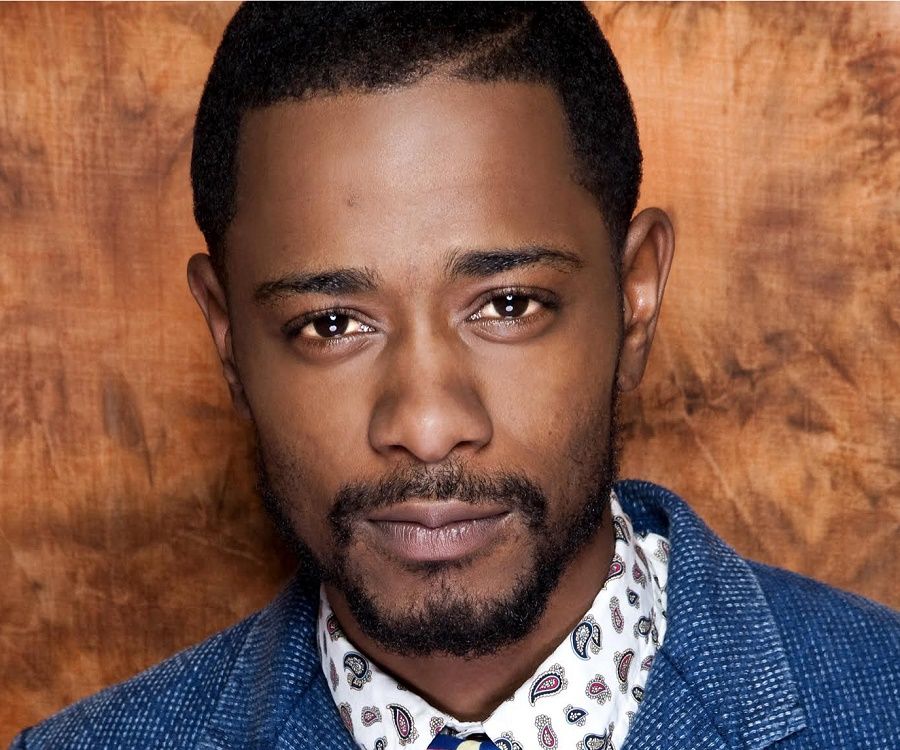 An American rapper and actor by the name of Keith Stanfield (also known as Lakeith Lee Stanfield). After receiving training at the John Casablancas Modeling & Career Center in Los Angeles, he began his career in the entertainment world. He is well-known for his work with the band Moo, but he has also taken on a number of acting roles.
Stanfield has acted in a number of major motion pictures, including "Short Term 12," "Straight Outta Compton," "Memoria," "Miles Ahead," "The Incredible Jessica James," and "War Machine." He gained the most notoriety for his roles in "The Purge: Anarchy," "Snowden," "Get Out," "Dope," and "Selma."
6. Shameik Alti Moore
Shameik Alti Moore is the exceptional multitalented person's complete birth name. He goes under the moniker "King SAM." He was born on May 4, 1995, in Atlanta, Georgia, the United States. He is currently 27 years old. His lineage comes from Jamaica.
Errol Moore and Sharon Moore give birth to him. His father performs music. He is also 27 years old, and Taurus is his zodiac sign. He has been paying attention to Afro-Americans and is an American citizen. He had a happy upbringing in America.
7. Jharrel Jerome
Jharrel Jerome, an American rapper, and actor, was born on October 9, 1997. He is most known for playing Korey Wise in Ava DuVernay's Netflix miniseries When They See Us and for participating in Barry Jenkins' critically acclaimed drama picture Moonlight (2016), which received the Academy Award for Best Picture (2019).
Know More About- Hottest Hallmark Movie Actresses
8. Miles Brown
There is no disputing that when a young person plays a pivotal part in a film or television show, things just seem too real, and before we realize it, we've become their greatest admirers! There is a lot of admiration for these young performers who transform into the personalities or parts they are assigned, whether they are portraying the protagonist or the antagonist.

Meet Miles Brown, a celebrated actor who is also well-known around the country for having a natural talent for Hip-Hop dancing. Many people have praised the multi-talented Miles, who is already a rising star, for his capacity to adopt any persona that is presented to him.
9. Kelvin Harrison Jr.
American actor Kelvin Harrison Jr. has won awards including the Screen Actors Guild Award and has been nominated for Independent Spirit, Gotham, and British Academy Film Awards. In 2013's Ender's Game and 12 Years a Slave, he had modest roles that served as the beginning of his career.
10. Nana-Kofi Siriboe
Nana-Kofi Siriboe, an American actress and model, was born on March 2, 1994. His most well-known performance was as Ralph Angel Bordelon in the 2016–present television series Queen Sugar. Additionally, he has acted in movies including Girls Trip and The Longshots (2008). (2017). America's Los Angeles, California
Know More About- hottest blondes Actresses
11. Jahi Di'Allo Winston
Jacob Di'Allo Winston is an actor most recognized for his role as Andre in the hit program "Feed the Beast." His portrayal of Luke O'Neil in the comedy series "Everything Sucks!" has also made him well-known. Winston rose to fame as an actor in November 2014 after Walt Disney Theatrical Productions selected him to portray young Simba in the Broadway production of "The Lion King."
The feature film of the same name served as the inspiration for the later-famous musical. As he gained more expertise in the entertainment industry, Winston turned his attention from Broadway to television. In 2016, he started his TV career. Since then, he has been in programs including "The New Edition Story" and "The Resident."
12. Bryshere Yazuan Gray
Yazz the Greatest, also known as Bryshere Yazuan Gray, is a popular American actor and rapper best known for playing Hakeem Lyon in the Fox musical drama series "Empire." When he was 16 years old, he began rapping while working at a Pizza Hut in his hometown of Philadelphia.
He quickly became a member of the independent label "Raw Life" and issued a number of singles, including "Homework" (2012) and "Respect" (2013). He met his future manager, Charlie Mack, while he was playing on the streets and doing several performances throughout the difficult years of his life. Charlie Mack convinced him to try out for "Empire."
13. Jordan William Fisher
American actor, dancer, singer, composer, and multi-instrumentalist Jordan Fisher first gained notoriety for roles in several films and television programs. He said that he was initially the "king of nearly," placing in the top two of the auditions before losing out on the part to the other candidate. But in his little career, he has already established himself as an entertainer.
He rose to fame as Jacob on the ABC sitcom "The Secret Life of the American Teenager." Being equally adept at singing and acting, he was cast in several musicals where he sang on-screen. In the television show "Liv and Maddie," he sang a song in two different renditions.
Know More About – Best South Indian Actors
14. Tequan Richmond
Rapper and actor Tequan Richmond is from the United States. He began his modeling career as a young boy, appearing in a number of periodicals and in advertisements for well-known companies. He subsequently made the transition to television and gained notoriety after playing the role of "Drew Rock" in the American period comedy "Everybody Hates Chris.
He appeared in the multi-award-winning film "Ray" as a member of the cast a year before the comedy premiered. He portrayed Ray Charles Jr., the legendary rhythm and blues artist Ray Charles' son.
15. Keith Tyree Powers
African-American actor and fashion model Keith Powers. He has been in a number of fashion publications and commercial campaigns and walked the runway at Milan Fashion Week for major American fashion label Calvin Klein. In the American post-apocalyptic horror drama television series Fear The Walking Dead, Keith Powers believes he produced his greatest performance.
This was his debut drama role. With the success of the comedy series Faking It, he gained notoriety. American hip-hop group NWA is a group that Keith grew up listening to, and his parents are also major fans. Express Yourself by the group is his favorite song.
16. Trevor Howard Lawrence Jackson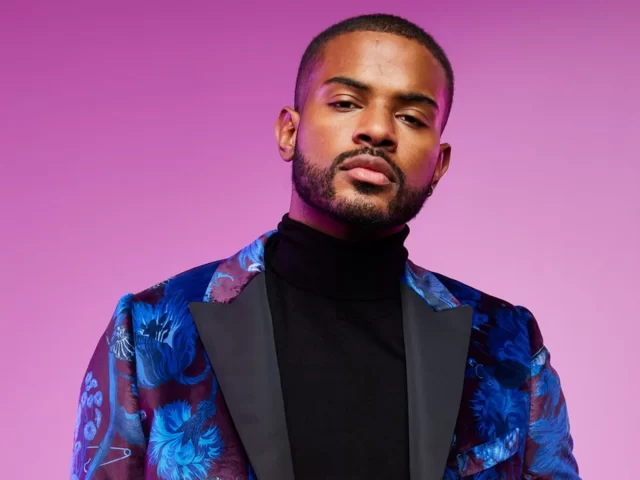 American actor, musician, dancer, and singer Trevor Jackson. In the course of his singing career thus far, he has put out a number of singles, an EP, a mixtape, and one studio album. He has performed as an actor in both the science fiction TV series Eureka and the Broadway production of "The Lion King." Jackson, who was born in Indianapolis, Indiana, became interested in the performing arts at a young age and started focusing on improving his talents.
He was cast as Young Simba in a nationwide tour of the musical "The Lion King" when he was just eight years old. After his performance in the play was well received, he transitioned to acting on television, appearing in the crime drama "Cold Case."
17. Jacob O'Neal Latimore
American actor, singer, and dancer Jacob O'Neal Latimore was born in Milwaukee, Wisconsin, on August 10, 1996. The Texas Chainsaw Massacre, The Chi, Amazing Stories, Like a Boss, and many other films have featured Jacob in prominent parts.
In addition, Jacob is renowned for his own music, which includes the songs Best Friend, Superstar, Heartbreak Heard Around The World, etc.
18. Tyler James Williams
American actor, musician, filmmaker, music video director, and hip-hop recording artist Tyler James Williams. In order to round out his background, he has martial arts training. The actor has more than twenty years of experience in the field.
He gained notoriety for his funny portrayal of Chris in the series "Everybody Hates Chris," in which he exhibited a number of diverse personality quirks. As he advanced over the years, he took on challenges both in front of and behind the camera as a director. He gained more notoriety by providing the voice of "Firestorm" in the animated series "Batman – The Brave and the Bold."
19. Asante Blackk
An American actor by the name of Asante Blackk, Asante Duah Ma'at was born in America. His most well-known work is the miniseries When They See Us, for which he was nominated for a Primetime Emmy.
20. Toheeb Jimoh
Jimoh was born to Nigerian-born parents on April 15, 1997, in the United Kingdom. Although he was mostly reared in the UK, he also lived briefly in Nigeria as a child. He studied at the Guildhall School of Music and Drama after attending The Norwood School, where he received his degree in 2018.
21. Larramie Cortez "Doc" Shaw
Model, singer, actor, and rapper Laramie Cortez Shaw, also known as Doc Shaw, is from the United States. The television sitcoms The Suite Life on Deck, Pair of Kings, and Tyler Perry's House of Pyne is where this multi-talented man is most known for his work.
22. Tyrel Jackson Williams
On March 16, 1997, Tyrel Jackson Williams was born in Westchester County, New York, in the United States. His acting credits include Thunder Force (2006), Failure to Launch (2012), and Lab Rats (2012). (2021).

Actor Tyrel Jackson Williams is from the USA. In the Disney XD series Lab Rats, he played the lead role of Leo Dooley. Pants on Fire, a 2014 Disney XD television movie, also stars Williams. He co-starred in the comedic sitcom Brockmire from 2017 until 2020.
23. Leon Thomas III
American actor, singer, and songwriter Leon Thomas III. He has a deal with Columbia/Rostrum Records as a record producer as well. He has made a few acting appearances in movies including "August Rush," "Rising Stars," "Bad Asses," and "Runaway Island." Thomas has also made appearances in a number of television programs.
The Backyardigans, The Naked Brothers Band, Figure It Out, and Robot and Monster are a few of these. He played the character "Andre Harris" in Dan Schneider's American sitcom "Victorious." Thomas had a six-episode guest appearance as Mateo in Sean Jablonski's drama television series Satisfaction.
24. Nadji Anthony Jeter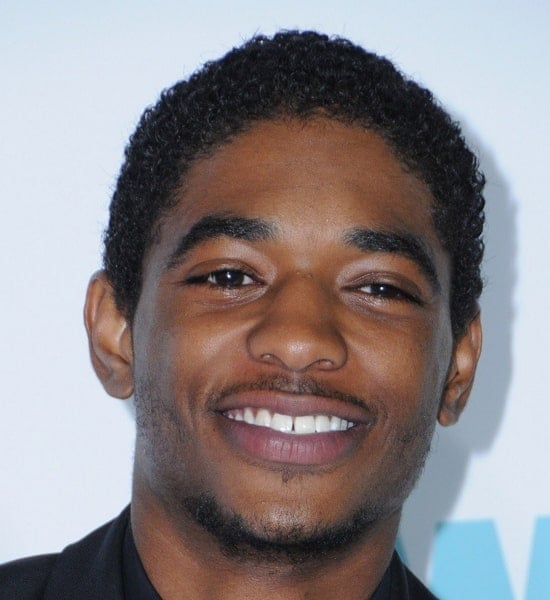 On October 18, 1996, Nadji Anthony Jeter was born in Atlanta, Georgia. His parents first spotted his ability for comedy, acting, and dancing when he was a small child. He danced at Usher's New Look Foundation Gala when he was 9 years old. He also performed as the NBA team Atlanta Hawks' dancing mascot.
25. Daniel Ezra
Daniel Ezra is a British actor who used to be a fitness fanatic and has swept Hollywood. Ezra is currently one of the most sought-after young actors in Hollywood, despite not having grown up with the intention of being an actor.
26. Roshon Bernard Fegan
Roshon American actor, rapper, composer, dancer, and singer Bernard Fegan is well-known under the stage name Roshon. Roshon Fegan, the son of Roy Fegan, a well-known TV producer, and actor in Hollywood has always been passionate about performing. He enrolled at the USC 32nd Street Performing Arts School and BK Acting Studio at a very young age to hone his acting abilities.
He debuted in "Spiderman 2" in a relatively minor part before becoming popular for his roles as Ty Blue in the Disney Channel sitcom "Shake It Up" and Sander Loyer in the Disney movie series "Camp Rock." Roshon is an avid dancer and musician in addition to being an actor.
27. Chosen Jacobs
American actor, musician, and singer Chosen Jacobs are best known for playing Mike Hanlon in the supernatural horror movie "It" and Will Grover in the action-packed police procedural television series "Hawaii Five-0." He began by singing and playing the guitar, piano, and other instruments.
He started singing professionally at the age of 6 with the "Georgia Boys Choir." He started performing when his mother enrolled him in theater courses. He took the stage in productions of "Hairspray," "Into the Woods," and "The King and I."
28. Carlon Jeffery
Since he was eight years old, Houston, Texas, native Jeffery has been performing. In Cincinnati, Ohio, where he was raised, he performed in several public places. He relocated to Los Angeles, California with his family in 2005 so he could pursue a career in acting and music. Giselle Ariana Mendiola, Jeffery's child with Yaneris Mendiola, was born in 2017. Giselle and Mendiola are the main reasons Jeffery travels to the Bay Area.
29. Christopher Richard O'Neal
American actor and social media star Chris O'Neal is well-known worldwide. Most people are familiar with Chris O'Neal from his appearances on the television programs "How To Rock," "Greenhouse Academy," and "Swindle." He has a SoundCloud account and is also a musician. To learn more about Chris O'Neal's age, height, girlfriend, ethnicity, and other details, read the entire biography.
30. Malcolm David Kelley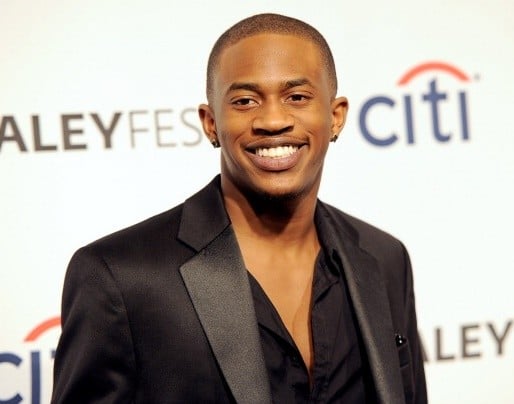 Rapper Malcolm David Kelley also performs as a vocalist and an actor. His most well-known performances are as Michael Wilkinson on the NBC drama Revolution and as Walt Lloyd on the ABC drama Lost. Additionally, he appeared in the movies Radio, The Polar Express, and Antwone Fisher. Finding out more about Malcolm David Kelley can pique your curiosity.
These are the latest pieces of information about the "Top 30 Young Black Actors You Must Know in 2022", Famous young black Male Actors, Young Black Actors, Black Male Actors, Young Black Male Actors, and Young Black Actors list.
We Biographyzing hope that you liked what we served about "Young Black Actors You Must Know in 2022" So kindly share this with your friends and comment down below if any information is wrong or missing.